AC Replacement in Cincinnati & Surrounding Areas
Year-round comfort for your home is critical, and with so many choices on the market today, weighing the options like brand, efficiency, and technology can be overwhelming! Over the last decade or so, air conditioning technology has advanced. Today, all major brands offer central air conditioners that are much more efficient and quieter than anything previously available. This leads to monthly energy savings for your home when you upgrade your cooling system.
Air conditioning systems have a wide range of features and price levels. The real difference that you need to consider when choosing a new air conditioner is quality installation and local support from your air conditioning company. You don't have to sacrifice comfort for cost, either. We offer multiple financing plans, including 0% options, to help you budget for your desired upgrades. Our EPA certified air conditioning installers have many years of experience and will make sure your new central AC installation is performed properly and cleanly.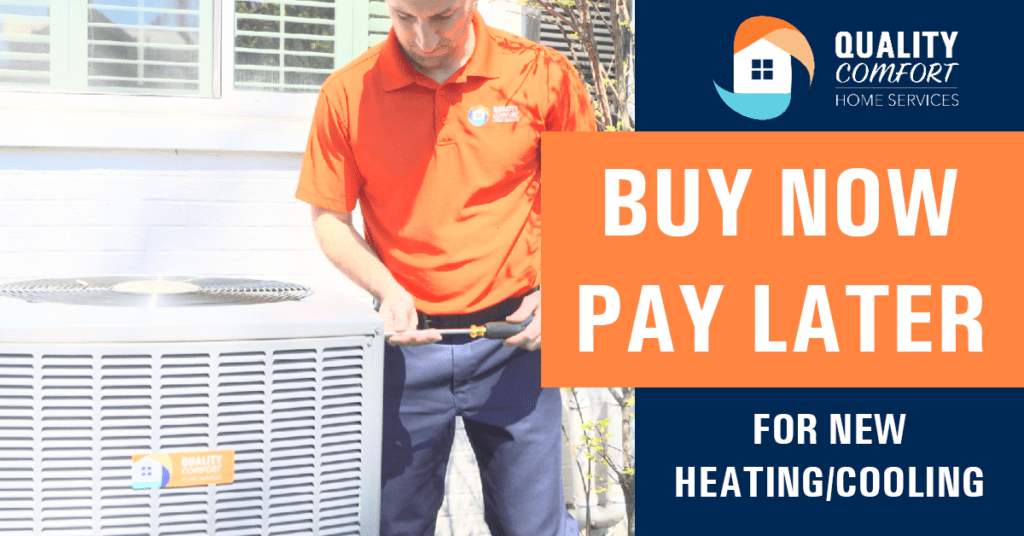 Why trust Quality Comfort Home Services with your new air conditioning install?
Professional Service
We've built our family-owned business on referrals from satisfied clients and are proud to uphold a commitment to superior installation and service.
We will size your system correctly. We prioritize the proper sizing and insulation of the ductwork your new air conditioning system utilizes. An improperly sized air conditioning system is the number one reason for dissatisfaction with an AC system. If the system is too big, you're spending money on equipment you don't need, and your system will be too loud, and will not control humidity properly. And if it's too small, you won't be comfortable on those hot summer days.
Flexible Scheduling
When your air conditioner isn't cooling and you know a new unit is needed, you need it fast! Quality Comfort can often complete your HVAC installation the next day. Our central air conditioner installation and replacement teams are clean, fast and efficient. Once you approve your estimate with just the click of a button, you can text, call or message us to set up your new installation appointment. If, for whatever reason, there is a wait time before we can complete your install, we will provide you with portable air conditioners to keep your home cool until your new air conditioner arrives.
Outstanding Warranties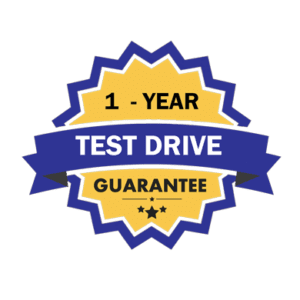 Besides our flexible scheduling and top-notch service, we also offer a 10-Year Parts and 10-Year Labor Warranty with your air conditioner installation. Some high efficiency equipment even offers a 12-Year No Hassle Parts & Equipment Replacement Warranty. Not to mention, you also get our 1-Year Test Drive Guarantee. If you are dissatisfied with your installation for any reason within the first year and we can't fix it – we'll refund your money! Read about our other guarantees here.
Free Service Upgrades for Your First Year
Every new cooling system installation gets a free 1-year Total Care Club membership included in their new air conditioning equipment cost. That means an entire year of free service calls during normal hours, discounted emergency service, free tune ups and discounts on other services we offer, like plumbing.
READ MORE: OUR AC INSTALLATION PROCESS
The Quality Comfort AC Installation Difference
Up to $2,000 of always included add-ons to make your investment look nicer and last longer.