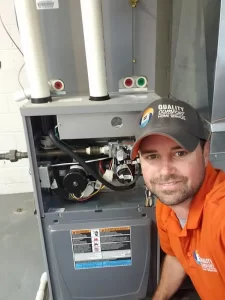 Furnace Installation Cincinnati & Surrounding Areas
When it comes to installing a new furnace in your home, quality and reliability are of utmost importance. At Quality Comfort Home Services, we take pride in being the preferred choice for homeowners in Cincinnati and the surrounding areas. Here's why you should choose us for your furnace installation needs:
Great Warranty Support
We understand that investing in a new furnace is a significant decision for any homeowner. That's why we offer up to 12 years* of warranty support on our installations. Our commitment to quality ensures that you'll have peace of mind knowing that your furnace is protected in case of any unforeseen issues. With Quality Comfort Home Services, you can trust that your investment is safeguarded for the long term.
Flexible Financing Options
We believe that everyone deserves a comfortable home, regardless of their budget. That's why we provide 0% financing options to help make your furnace installation more affordable. Our flexible financing plans allow you to enjoy the benefits of a high-quality furnace without putting a strain on your finances. With Quality Comfort Home Services, achieving home comfort has never been easier or more accessible.
Stellar Customer Reviews
Customer satisfaction is at the heart of everything we do. We are proud to have received over 1000 5-star Google reviews from our customers who have experienced our exceptional service firsthand. These reviews speak volumes about our commitment to delivering top-notch customer service and reliable furnace installations. When you choose Quality Comfort Home Services, you can rest assured that you're selecting a company with a proven track record of customer satisfaction.
Professional and Experienced Technicians
Our team of highly skilled technicians is dedicated to providing you with the highest level of service. With years of experience in the industry, our experts have the knowledge and expertise to handle any furnace installation with precision and efficiency. We prioritize your comfort and safety, ensuring that your new furnace is installed correctly and functions optimally. If there is ever any issue, we will ensure it is remedied within the best of our abilities as soon as possible.
Free Service Upgrades for Your First Year
Every new furnace installation gets a free 1-year Total Care Club membership. That means an entire year of free service calls during normal hours, discounted emergency service, free tune ups and discounts on other services we offer, like plumbing.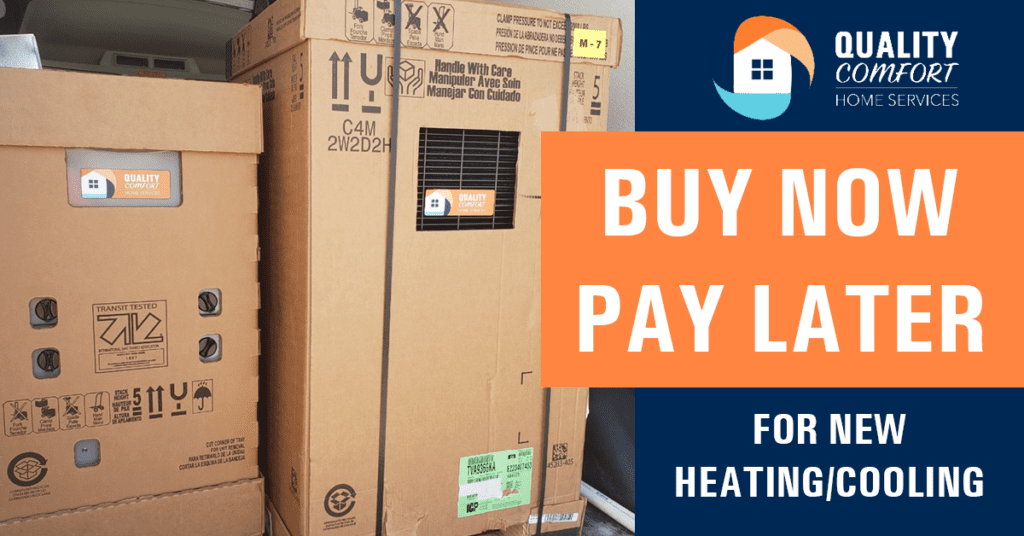 The Quality Comfort Furnace Installation Difference
Up to $1,000 of always included add-ons to make your investment look nicer and last longer.
READ MORE: Our furnace installation process