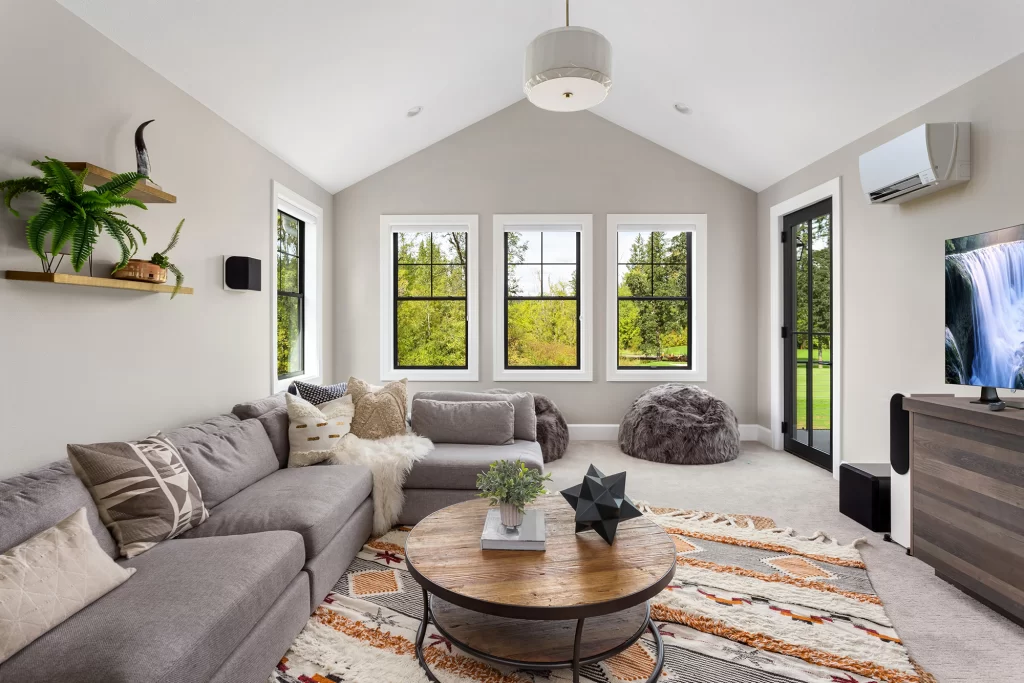 Hot or Cold Spots in Your Home? You need a mini split.
Upstairs bedrooms, new room additions, garages and sunrooms – these are just some of the areas where extreme warm and cool spots are often detected in the home. This is because the current ductwork is not run or does not cover these areas effectively. To add all new ductwork inside the home is expensive, but there is a ductless solution to help keep you comfortable no matter where you are in your home.
Mini split ACs contain the latest in advanced technology that makes them ideal to install in places where traditional HVAC systems do not perform well or when there is no existing ductwork. Running ductwork to new areas is often time intensive and costly. Ductless mini-split units are much more efficient than their standard heating and air counterparts and can reach all the way up to 28 SEER+ efficiency, meaning they are less expensive to operate. Mini split heat pumps have been rapidly rising in popularity in the Cincinnati area in the past few years. Quality Comfort installs the LG brand of mini split air conditioning/heat pump units as well as the Mitsubishi and Tempstar brand of ductless heating and cooling products. This depends on your needs and what availability is like at the time of your installation.
Mini split AC's are ductless. They can be single-zone with one indoor unit matching up or one outdoor unit, or multi-zone with 2 – 8 indoor units fed from a single outdoor unit. As you increase the number of zones per unit, the size of the outdoor unit will increase.
Because they can be effectively zoned, and because there is no typical ductwork, the US Department of Energy states that ductless systems are 30% more efficient for both heating and air conditioning. In the past, it was thought that heat pumps were not effective when outdoor temperatures got colder, but that is no longer the case. New mini split heat pumps have models that can heat efficiently with outdoor temperatures as low as -14°F.
Particularly in renovations, mini-split ac/heat pumps are much simpler and less expensive to install because they only require a 3" line run between the outdoor and indoor units and require no traditional ductwork to be added.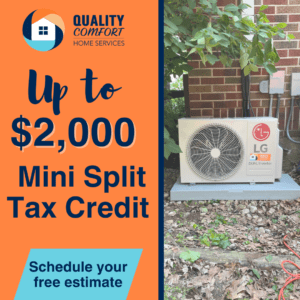 How Long Does a Mini Split System Last?
As long as the system is properly installed and maintained, you can expect your ductless AC system to last for around 20 years!
Benefits of Ductless Heating and Air Conditioning
Cleaner healthier indoor air with plasma air purifying technology
Better air circulation with computer-controlled louvers and fan speeds
Custom temperature control with remote controls for each indoor unit, and powerful App-based features to let you interact with your LG mini-split heat pump from anywhere through your Apple and Android mobile device
Less expensive to install
More efficient, meaning much lower operating costs
More eco-friendly because they use less electricity and produce fewer greenhouse gas emissions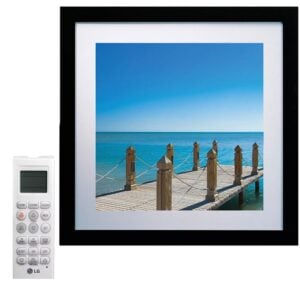 In recent years several choices have been developed for indoor units to fit into any space in the home without being obtrusive. Now you can choose between traditional high-wall outlets, or mini-air handlers, recessed ceiling units, low-wall units and even different color options. Newer models can even blend into the décor of the home by doubling as a picture frame. Your visitors would never even know it's there!
Why Quality Comfort for Your New Mini Split?
Ductless mini-split systems are a great choice, but you need a company that is properly trained in their use and is fully committed to supporting this new technology. Quality Comfort Home Services is that company! With EPA certified installers, and factory-trained installation experts, we can help you decide if a new mini split heat pump is right for your space. We've been installation these types of systems for over 10 years. Mini split installation estimates are always free. Our installs are backed by a 5-Year Labor Warranty and 12-Year Parts Warranty.
Plus, we have multiple financing options available to make your new mini split work within your budget.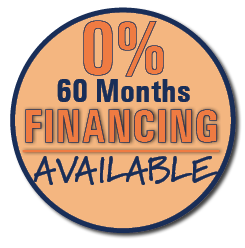 Besides ductless mini split installation we also offer: