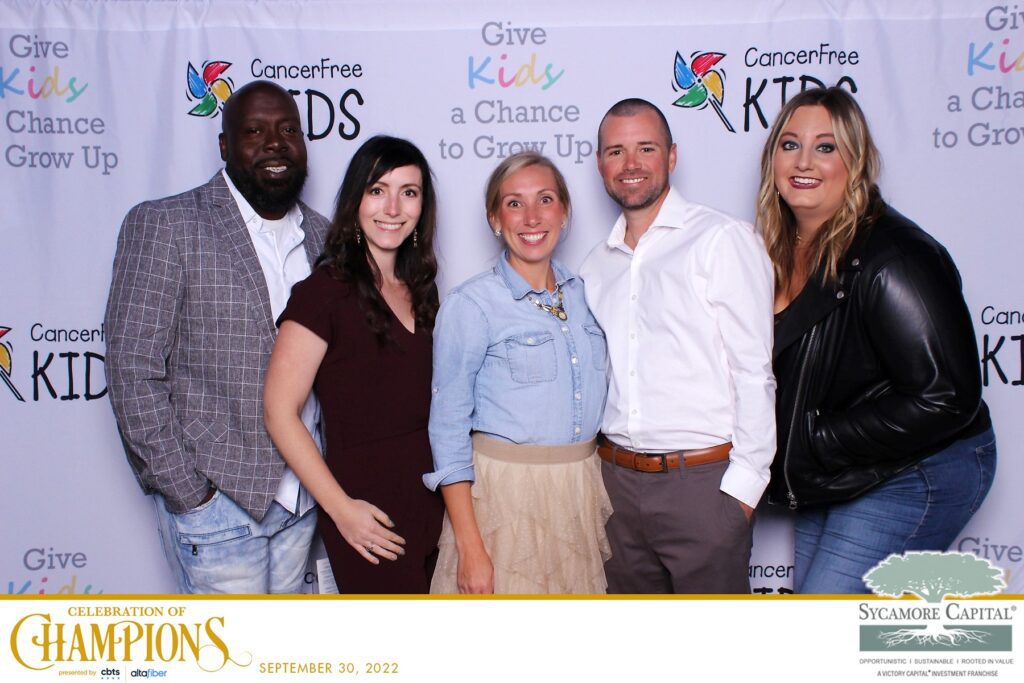 Quality Comfort Supports CancerFree KIDS and Childhood Cancer Research
Quality Comfort Home Services is staying true to its roots by announcing an ongoing partnership with CancerFree KIDS in Loveland, OH. Co-owner, Erin Osterkamp, spent 12 years working as a pediatric oncology and hematology nurse at Cincinnati Children's Hospital prior to making the leap to join husband, Ryan, and focus on growing Quality Comfort. Erin says the time she spent at Children's is near and dear to her heart and she was forever touched by the many families and children that she worked with. As parents themselves, Ryan and Erin are so pleased to be able to use their growing business as a way to support children struggling with cancer.
CancerFree KIDS' mission is to eradicate cancer as a life-threatening disease in children by funding promising research that might otherwise go unfunded. Their funding has gone on to create new companies, new treatments and new hope for children. Organizations such as CancerFree KIDS are so important for a few reasons:
Only 4% of federally funded research is focused on childhood cancers. The rest is focused on adult cancer research.
There are only 6 FDA approved drugs created specifically for pediatric cancer.
73% of childhood cancer survivors will develop chronic health conditions due to less than ideal treatments with lingering side effects.
Quality Comfort hosted their first online fundraising campaign, "10 Days of Giving," in December of 2021, matching 100% of all donations received from the effort. In total, $2,634 was donated to CancerFree KIDS. Erin and Ryan look forward to getting more involved with events and further fundraising in the near future and being a continuous source of support for the organization.

If you've ever had an installation from Quality Comfort, you've also seen another avenue they're using to support childhood cancer research – Cookies 4 a Cure. With every equipment installation, Quality Comfort customers receive a box of cookies from this organization whose mission is also to raise money for childhood cancer research.
To learn more about Quality Comfort Home Services visit the website at https://www.myqualitycomfort.com/. To learn more about CancerFree KIDS you can visit them at https://www.cancerfreekids.org/.