You probably already know that annual maintenance on your air conditioner is important. It maintains any warranties you have, ensures higher unit efficiency, helps prevent big breakdowns and serves to increase the life of your system.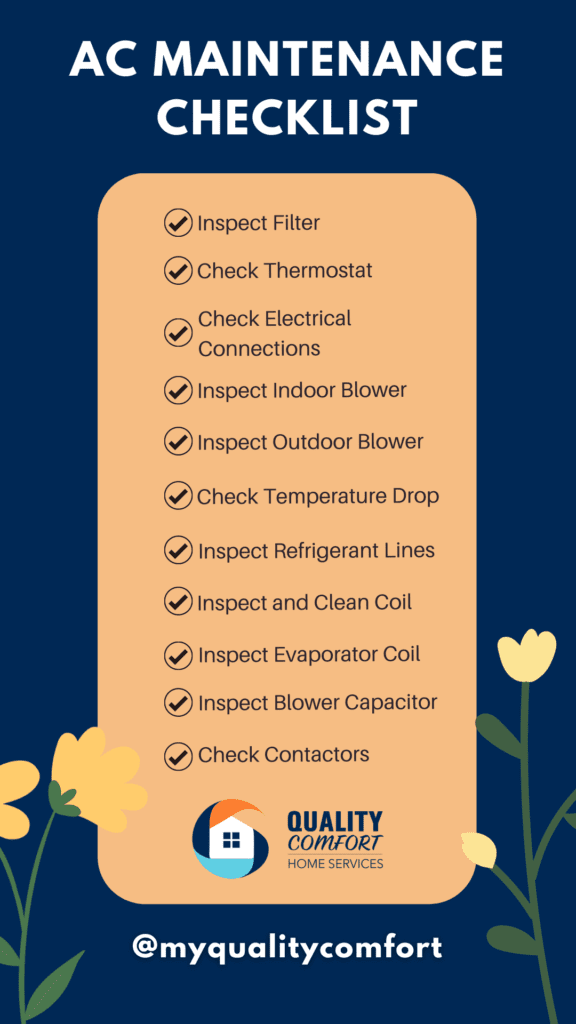 So, you know you want to schedule an AC tune up, but now you need to know, what is covered during air conditioner maintenance? All professional heating and cooling companies typically check the same components and operations of your air conditioning unit. Here is a checklist you can take a look at that provides an overview of all the parts and pieces this service covers. It is always a good idea to ask your AC company of choice what is covered during maintenance to ensure you're getting a complete service.
In a nutshell, everything on your AC is checked from refrigerant lines and charge, to the electrical to the coil. On the inside even your filter, thermostat and blower are inspected.
When you choose Quality Comfort Home Services for your AC maintenance near Cincinnati, OH you will also have a full inspection report emailed to you. It's color-coded for easy reading and gives you a good indication of the condition your air conditioner is in from top-to-bottom.
AC MAINTENANCE COST
Air conditioner maintenance costs just $79 at Quality Comfort. Throughout the country and even throughout the state of Ohio you will see varying prices on tune ups.
Tune ups are no additional charge if you are a member of one of our Super Savings Plans.
Schedule AC Maintenance
If you are in need of AC maintenance near Cincinnati, OH, contact Quality Comfort Home Services at 513-620-4822 or book online.