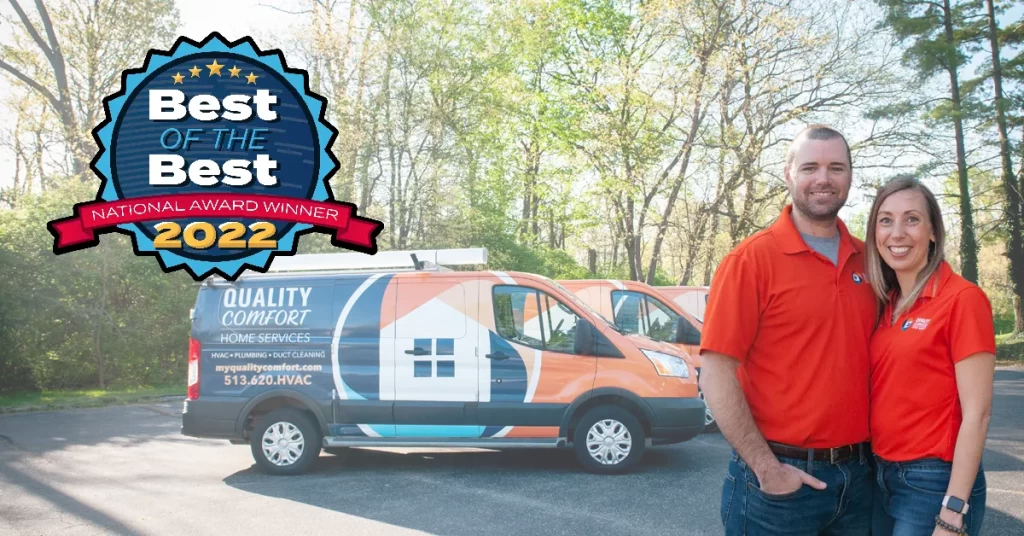 Quality Comfort Home Services is pleased to offer heating and air conditioning, plumbing and duct cleaning services to Liberty Township, OH. We began as a one-man shop back in 2011 and, thanks to our employees and continuous referrals from our amazing customers, has grown into a full-service company offering a variety of services. We are big enough to help you with your problems, but still small enough to be able to treat each customer like family.
As a trusted HVAC, plumbing and duct cleaning company, we understand the importance of maintaining a comfortable and healthy indoor environment for homeowners in this vibrant community. We have had the opportunity to work on numerous homes in Liberty Township, ensuring that residents can enjoy clean, fresh air and optimal climate control throughout the year.
Our team of skilled technicians is dedicated to delivering top-quality service and expertise. We offer a comprehensive range of HVAC services tailored to meet the specific needs of Liberty Township homeowners. From installing high-efficiency heating and cooling systems to repairing existing equipment and providing routine maintenance, we have the knowledge and experience to handle any HVAC challenge.
In addition to our HVAC services, we specialize in thorough duct cleaning to improve indoor air quality. Over time, dust, allergens, and pollutants can accumulate in the ductwork, impacting the air you breathe. Our professional duct cleaning services help remove these contaminants, ensuring that your home's ventilation system operates at its best and promoting a healthier living environment for you and your family.
Great Pricing
0% 72 Months Financing Available
Normal Business Hours
$68 trip charge/diagnostic fee
Weekends & After Hours
$125 trip charge/diagnostic fee