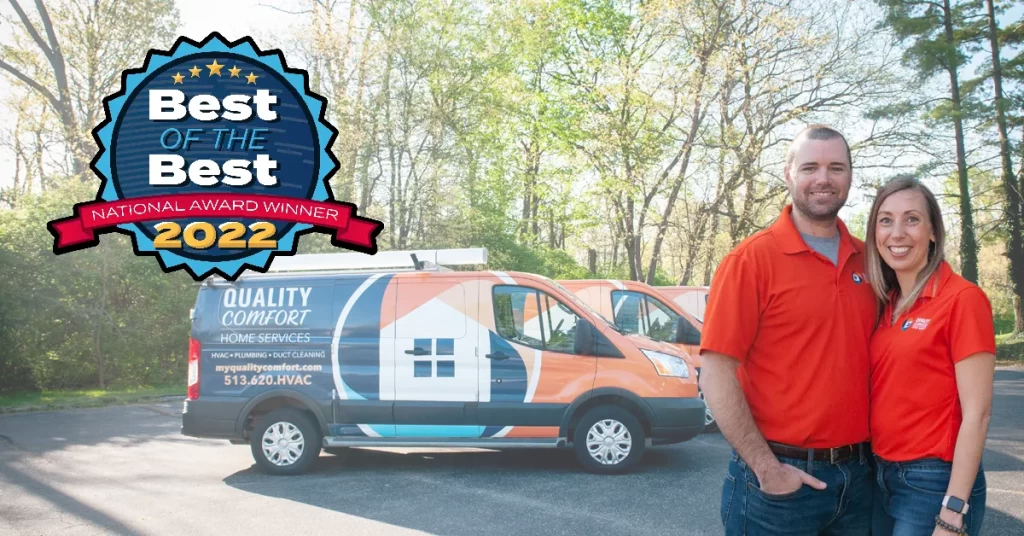 As Hamilton homeowners face the need for reliable HVAC systems, efficient plumbing solutions, and pristine air quality, they turn to Quality Comfort Home Services with confidence. In a city where people value quality workmanship and top-notch service, Quality Comfort has risen to the occasion, consistently exceeding expectations.
The secret to our success lies in our commitment to customer satisfaction. From the moment residents reach out for a quote or to schedule an appointment, they experience the unparalleled professionalism and care that has become the Quality Comfort trademark. Our knowledgeable technicians take the time to understand each customer's unique needs, providing tailored solutions that address their specific concerns.
Hamilton's residents appreciate the meticulous attention to detail that we bring to every job. Whether it's diagnosing and repairing HVAC issues, resolving plumbing emergencies, or ensuring clean and well-maintained ductwork, our technicians exhibit an unwavering dedication to quality workmanship. No task is too big or too small for our team, and residents have come to rely on our expertise to keep their homes comfortable and functional.
Great Pricing
0% 72 Months Financing Available
Normal Business Hours
$68 trip charge/diagnostic fee
Weekends & After Hours
$125 trip charge/diagnostic fee