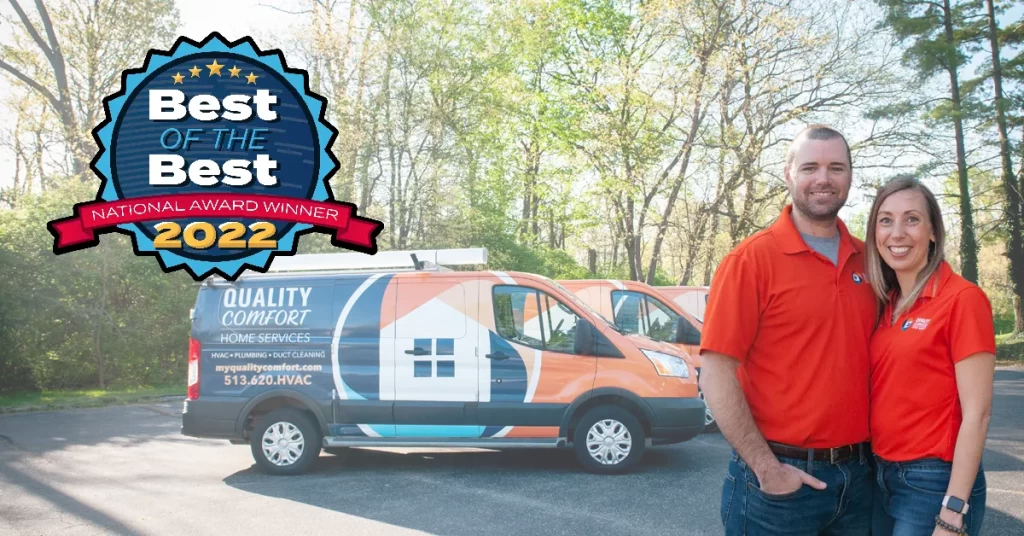 Quality Comfort Home Services, situated nearby in Deer Park, is your heating and cooling expert for Finneytown, OH. We service and repair all makes and models of air conditioners, furnaces and heat pumps. Our licensed and trained service experts are knowledgeable, clean and respectful.
At Quality Comfort, we have had the privilege of serving the homeowners of Finneytown for many years. Our company takes great pride in providing exceptional home services to this remarkable neighborhood.
In Finneytown, homeowners appreciate the value of maintaining and enhancing their living spaces. From the charming bungalows to the stately two-story houses, we have had the opportunity to work in a variety of homes in this beautiful community. Whether it's renovations, repairs, or installations, our skilled team has been entrusted with the task of keeping residents comfortable.
We understand that every homeowner in Finneytown has unique needs and preferences when it comes to their homes. That's why we take the time to listen and understand your specific requirements, ensuring that our services are tailored to meet your expectations.
As a local company, we have deep roots in the Finneytown community, and we genuinely care about the well-being of its homeowners. We value the relationships we have built over the years and take pride in being a trusted partner in maintaining and improving your most valuable asset—your home. Our commitment to excellence and our passion for serving the residents of Finneytown is what sets us apart.
Great Pricing
0% 72 Months Financing Available
Normal Business Hours
$68 trip charge/diagnostic fee
Weekends & After Hours
$125 trip charge/diagnostic fee